Partners


Paintball Cesky Krumlov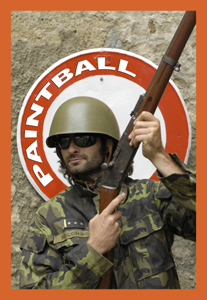 Get yourself into some action. We arragne a paintball (friendly) matches for small or big groups.
You can choose multiple terrains (depending on the weather) and type of ammunition. You can play paintball all year long. In winter, the price is 30 - 40 % higher, because of the temperature under zero.
We recommend: most important things is strategy, immediate reaction to the situation and team cooperation!
ACTION!! Price per person for a paintball match: 590 Kč
Everything includek (weapon, protecting mask, suit, transport from Cesky Krumlov and back, 100 pcs of ammo).

More photos on our Facebook